In Person Ink has been collecting autographs for more than 30 years in and around the metro Atlanta, GA. area.. Traveling Coast to Coast there isn't a place we won't go to obtain the impossible Ink!!

Growing up in the 70's Music was on all the time in our family and the rest is history... The Beach Boys 1974 I was 7 they played the local high school stadium and the journey began. Going to a show early one day and parking where we did allowed us to meet the band coming in?!! Waiting around for traffic to die down seeing them leave as well allowing for pictures and autographs we were hooked!!

The intense waiting and time consuming addiction has been NO picnic but to meet that Artist, Celebrity, Sports hero, Politician or favorite Comedian just for a few minutes and maybe get a picture with them always won over! We're proud of what we have accomplished and stand by each and every piece of autographed memorabilia as being 100% Authentic obtained by US.

Now thanks to our hard work and dedication you can own a piece of real Memorabilia that interests you without having to deal with all the Fakes out there and red tape involved to obtain it.

Have an Item you would like signed!! Email Me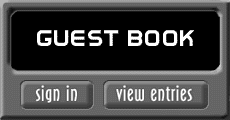 "Documenting History one Signature at a time"