In Person Ink has been collecting autographs for more than 30 years in and around the metro Atlanta, GA. area.. Traveling thru out the Southeast and beyond there isn't a place we won't go to obtain the impossible Ink!!

Starting out as a hobby in the mid 80'S going to concerts then hanging around backstage to meet the band, the obsession grew to being out every night of the week and going to in store events every day of the week.

The intense waiting and time consuming addiction has been NO picnic but to meet that Artist, Celebrity, Sports hero or favorite Comedian just for a few minutes and maybe get a picture with them always won over! We're proud of what we have accomplished and stand by each and every piece of autographed memorabilia as being 100% Authentic obtained by US.

Now thanks to our hard work and dedication you can own a piece of real Memorabilia that interests you without having to deal with all the crap involved to obtain it.

Have an Item you would like signed!! Email Me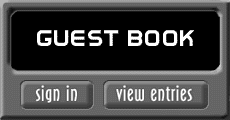 "Documenting History one item at a time"